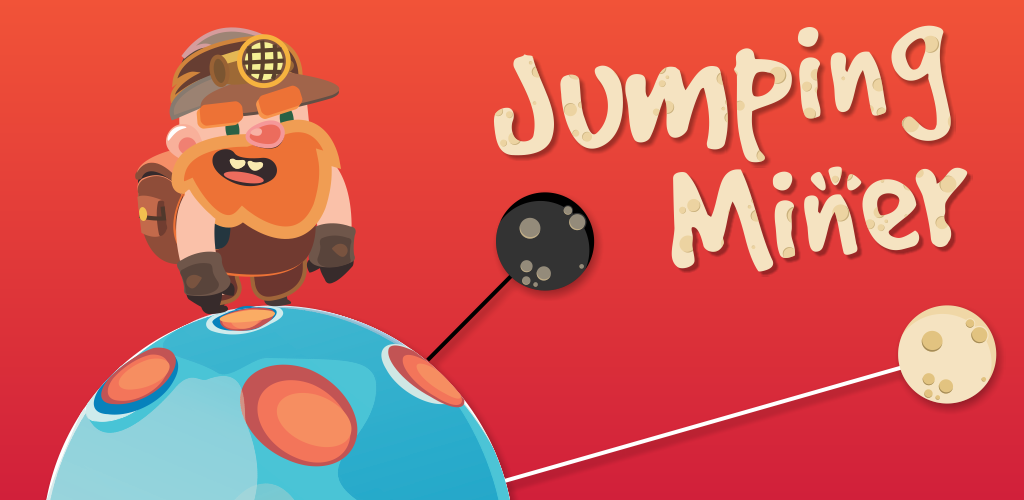 Jumping Miner
ABOUT THE GAME •
Get ready for this epic journey!
Charge your device and start exploring the new adventure of Jumping Miner! Accelerate through the different planets while jumping and flying to avoid the black holes.
Your job is to collect the precious moons, so that you can save that planet and move into the next one! You will find lots of surprises on your way out while playing Jumping Miner, this journey is not going to be easy. Black holes will stop you while collecting the moons.
Find new and exciting levels to explore in this journey, every level is different from another. While you are busy in collecting moons the level will get tougher and challenging! Jumping Miner features a nonstop endless journey of a miner. The graphics are very eye catchy and attractive which will amaze you through the journey.
Tap to jump and long press to fly, while running around the planet to capture moons!
The more you play Jumping Miner, levels get more addictive and challenging to play. All you need is to collect all the moons while saving yourself from the black holes (that can spin your head)… There's such a great amount to do!
'Jumping Miner' will challenge your reflexes like never before.
Highlights:
* Explore more than 1000 levels.
* Amazing miner with ability to jump fast.
* Share your levels and scores with friends and show them who's the best.
* Amazing background music.
* Random rotation of the planet may lead you to black hole.
Happy Minning!
Available on